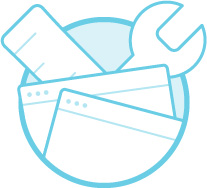 General Contracting
At CM Kitchens Constrution, we pride ourselves on exceeding our clients expectations. If you already have an architect, drawings, a location and you're ready to build, we can come on board and get the job done. You can expect exceptional work and constant communication along with a long track record of success. The success of any job depends on the quality of the team that's assembled. From architects to builders to craftsmen we only work with the best. You can count on us to provide the best team for your job that will deliver the results you want on time and on budget. By using experienced, top notch professionals we bring excellence to the construction process, saving you time and money.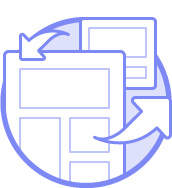 The CM Kitchens Construction managers,can oversee your project and allocate resources effectively, for commercial projects or residential construction. They will be a part of the building process from the beginning,, working closely with architects and engineers to go over plans and blueprints, making and enforcing timetables for the project, calculating material and labor costs, bringing in subcontractors and workers, scheduling those workers on site, gathering permits and making sure everything meets code.
The Importance of Reputation
At C.M. Kitchens Construction we understand that your new project is designed for a specific purpose, and is uniquely your own. Consequently, one of the most important parts of our service is to understand your business.
Our goal is to determine the issues most important to you during the planning and development phase and to tailor a construction program to fit your specific needs.
At C.M. Kitchens Construction we know that a general contractor is only as good as the last job completed. We understand the importance of reputation. This idea alone drives our desire to develop a long-term relationship with each and every client cemented by a mutual trust and respect.
Our Goals
CMK Constructions Company's prime objective is to meet the construction requirements of our clients, whether the job is a small up fit or a multi-million dollar project. In short, we are a service company with highly trained and experienced personnel who have the expertise to perform construction services which results in projects completed within the budget and on schedule.
Regardless of the scope of work to be performed, we place a great deal of emphasis on preparation and investigation prior to the commencement of each project, thereby exposing potential problems and eliminating costly surprises to our customers. During the course of the construction process, we strive to keep the owner or his assigned representative well informed through weekly progress updates.
Our organization, structure, and systematic company procedures help to ensure that projects run smoothly, efficiently, and as economically as possible.
Contact us today to discuss your next project.
Contact us today to discuss your next project